EXPERTS IN PLASTIC RECYCLING
EXPERTS IN PLASTIC RECYCLING

Latest News
Overall Pakman Award Winner – Limerick Polymers Production
Limerick Polymers Production took home the top prize, the Overall Pakman award, the 2022 Pakman Awards for transforming the waste management and recycling infrastructure for SMEs and businesses country wide. The 2022 Pakman Awards, which took place at the Marker Hotel in Dublin saw 230 representatives from leading businesses, organisations, individuals, and community groups come together to recognise excellence in recycling and waste management, helping Ireland live in a circular economy.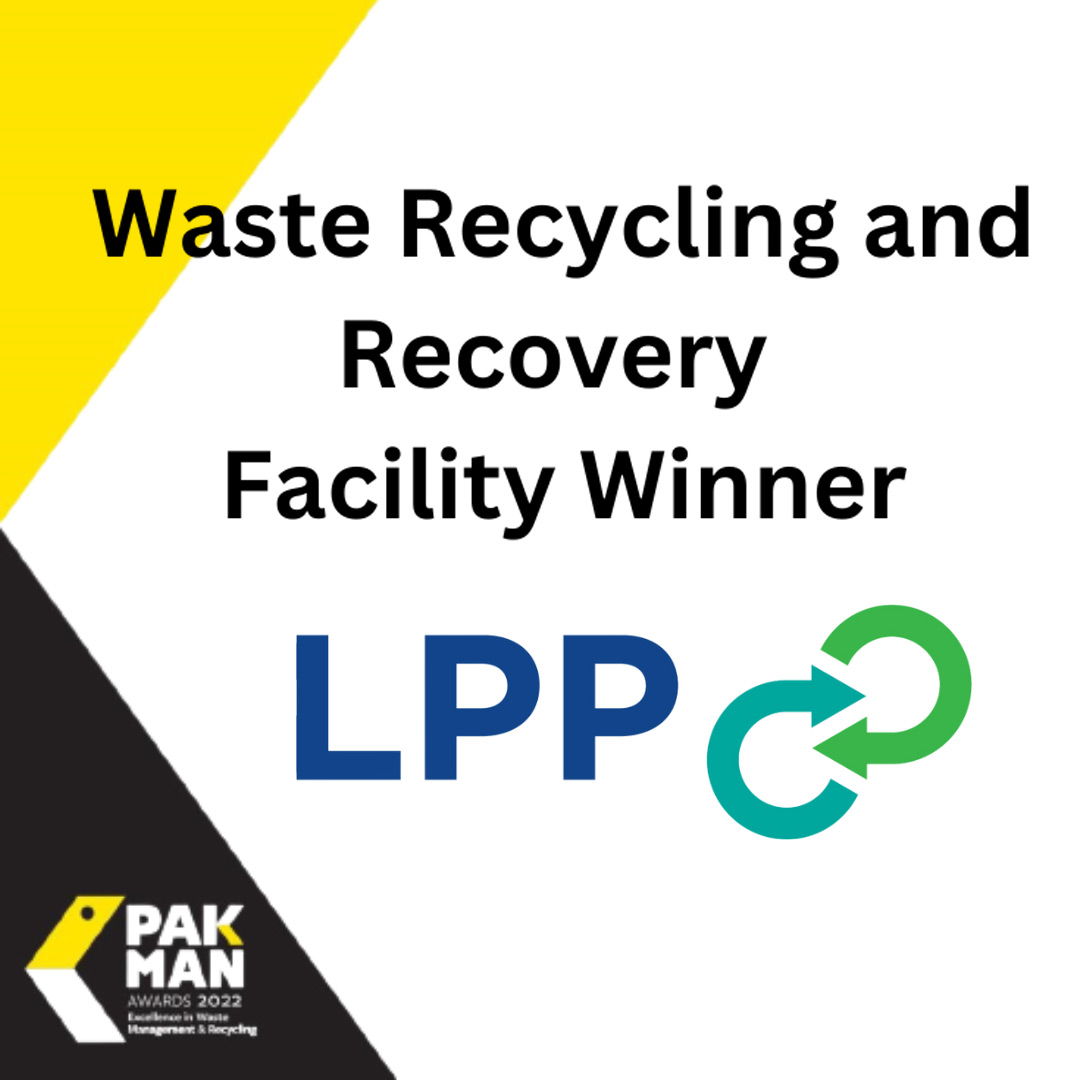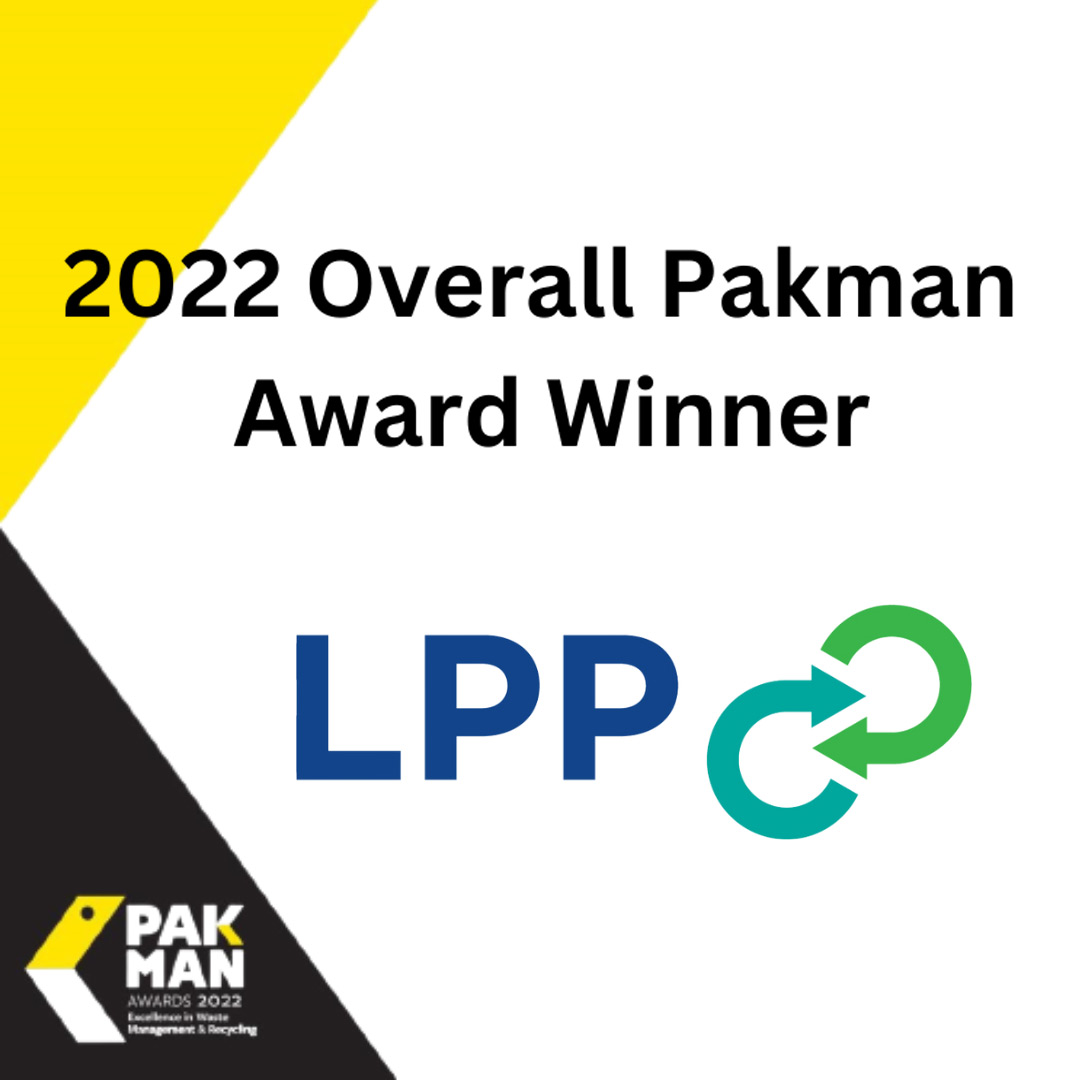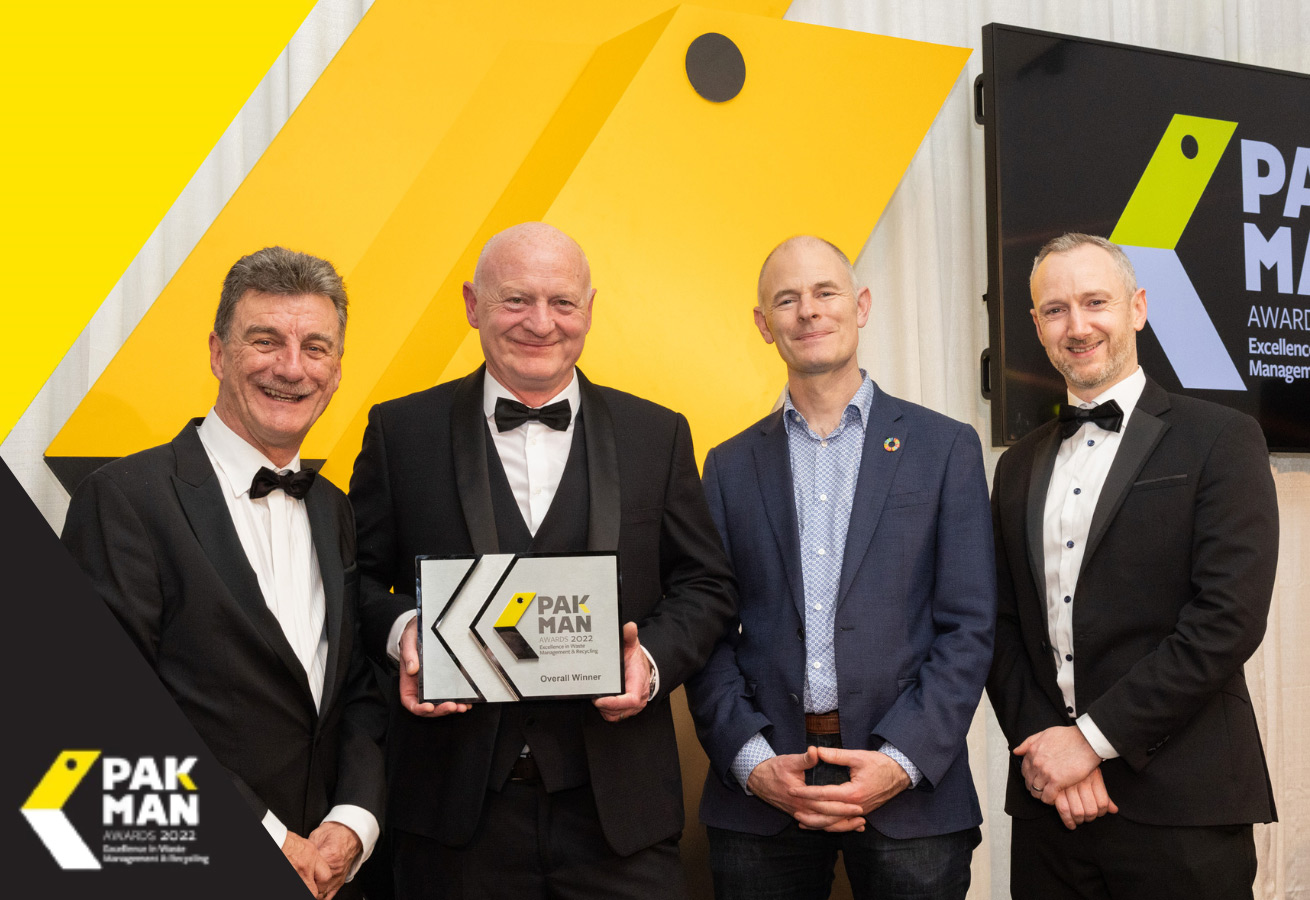 Pictured at the 2022 Pakman Awards were from left, Séamus Clancy, CEO of Repak, Sean Murphy from Limerick Polymers Production, Minister of State for the Department of Public Expenditure and Reform, Public Procurement, eGovernment with special responsibility for Communications and Circular Economy, Ossian Smyth TD, and Mark Sheahan from Limerick Polymers Production. 
Limerick Polymers Production (LPP) won the Waste Recycling and Recovery Facility Award. The LPP site is Ireland's first purpose built Plastic Recovery Facility and at €18 million, is the single largest investment in recycling infrastructure in the history of the state.
Complete Circular Economy
Complete Circular Economy
LPP is committed to ensuring Ireland meets its target of recycling 50% of all plastic packaging by 2025 and 55% by 2030. To achieve this, LPP is expanding its facility with the aim of becoming a global leader in plastic recycling.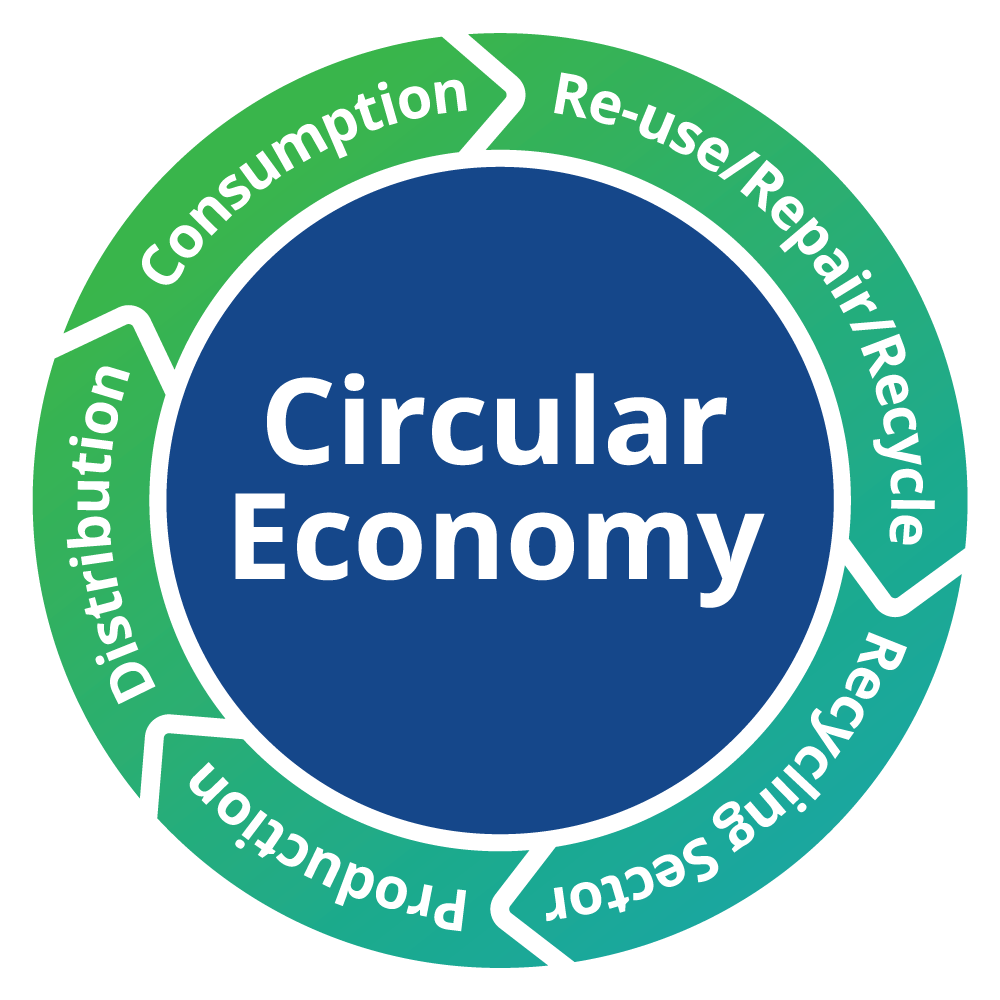 Over the past 12 months LPP has purchased a number of additional sites / buildings surrounding its current facility and now has over 11 acres of land and 130,000 square feet of buildings in Galvone Industrial Estate.
LPP is committed to taking its current products back to a high quality pellet suitable to replace virgin plastic in the packaging industry. We have begun working with some of Europe's most experienced wash line and extruder manufacturers to design and build a line capable of creating a post consumer LDPE Natural and LDPE Coloured pellet suitable to be blown back into high grade flexible packaging. This is something that has never been done before at scale with post-consumer material. When operational, this line will also have the ability to process commercial back-door film as the volumes increase in Ireland. The wash line / extrusion facility will cost in excess of €12 million, bringing the total spend at the facility to over €30 million, thus creating one of Europe's largest post-consumer film recycling facilities and dealing with Irish film in Ireland.
This facility will produce over 13,000 tonnes of LDPE pellet alone per annum. This pellet will then be used in Ireland to produce new packaging. Previously this film would have been shipped outside of the country as mixed plastic, hand segregated and Irish manufactures would import the equivalent tonnage of LDPE pellet back into the country.
By creating this pellet in Ireland rather than in the UK, this is a saving of 572 tons of CO2 per annum (based on Limerick to London WTW calculation), it would take 28,600 trees growing for 1 year to capture the equivalent amount of CO2.

Additionally, given the increased size of the site and its ability to operate on a 24 / 7 basis, LPP has been working with manufacturers to put in place a food grade PET washing and extrusion facility. These designs are based around the incoming Deposit Return Scheme, as LPP already has a sorting facility in place capable of counting, sorting and baling the scheme's material. 

Experts in Waste Recycling and Recovery Facility
Get in touch with us today